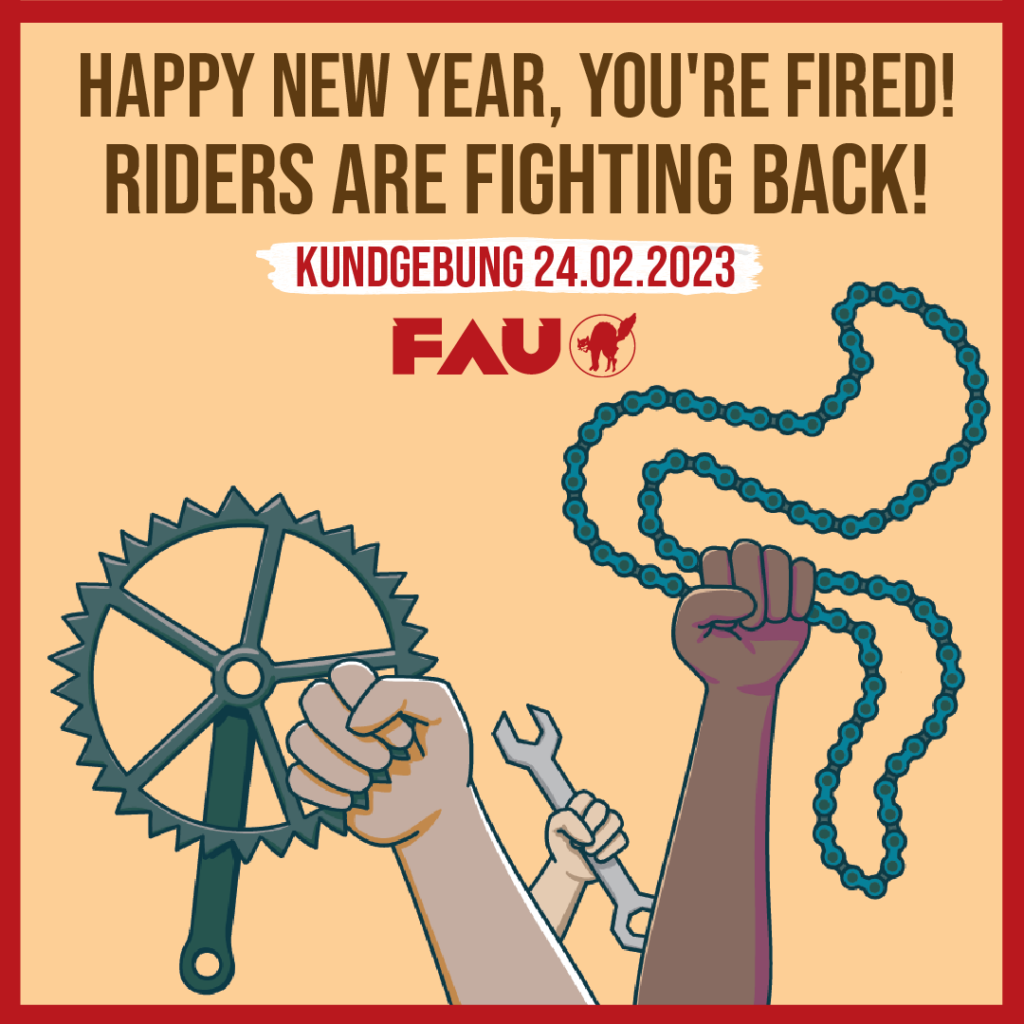 Riders are fighting back – Support us in our fight!
++ 24.02.2023 ++
11:30 – Labour court-support @ Magdeburger Platz 1
13:30 – Bike ride to the demo
14:30 – Kundgebung at the workplace | PB Hub (Lilli-Henoch-Strasse 21, 10405 Berlin)

After big promises in November of 2022 of safe jobs, functional bicycles, and new working facilities, the workers at ecoCARRIER AG and Velocarrier GmbH started 2023 with a rude surprise. A mass termination. After months of poor management from headquarters in Stuttgart the working conditions in Berlin had gone from bad to intolerable. As these failures of management cascaded into issues with customers the owners would like to leave their failures on the backs of workers.
When workers organized to demand basic considerations management responded by outsourcing all the deliveries and allegedly closing the operation in Berlin.
Workers demands are simple. Management must pay for the promises they made to workers. Their failures should not be the burden of workers as we search for what comes next. Severance pay is the least they can do.
Join us to support workers on the action of the 24.02. Please help the workers show them that we deserve dignity. Workers are not a disposable product!
#EGOcarrier #veloCARELESS