On Tuesday the 23rd of February a small rally was held by the FAU Berlin outside of the Cycle Logistics (which also works under the name Velogista) depot in Kreuzberg. Members of the FAU had gathered to support the worker's group at Cycle Logistics GmbH who are actively fighting for better conditions at their workplace. The employer has ignored multiple letters from the FAU asking for a collective answer to the problems and has up until this point resisted dealing with the problems in the company collectively as demanded by the worker's group.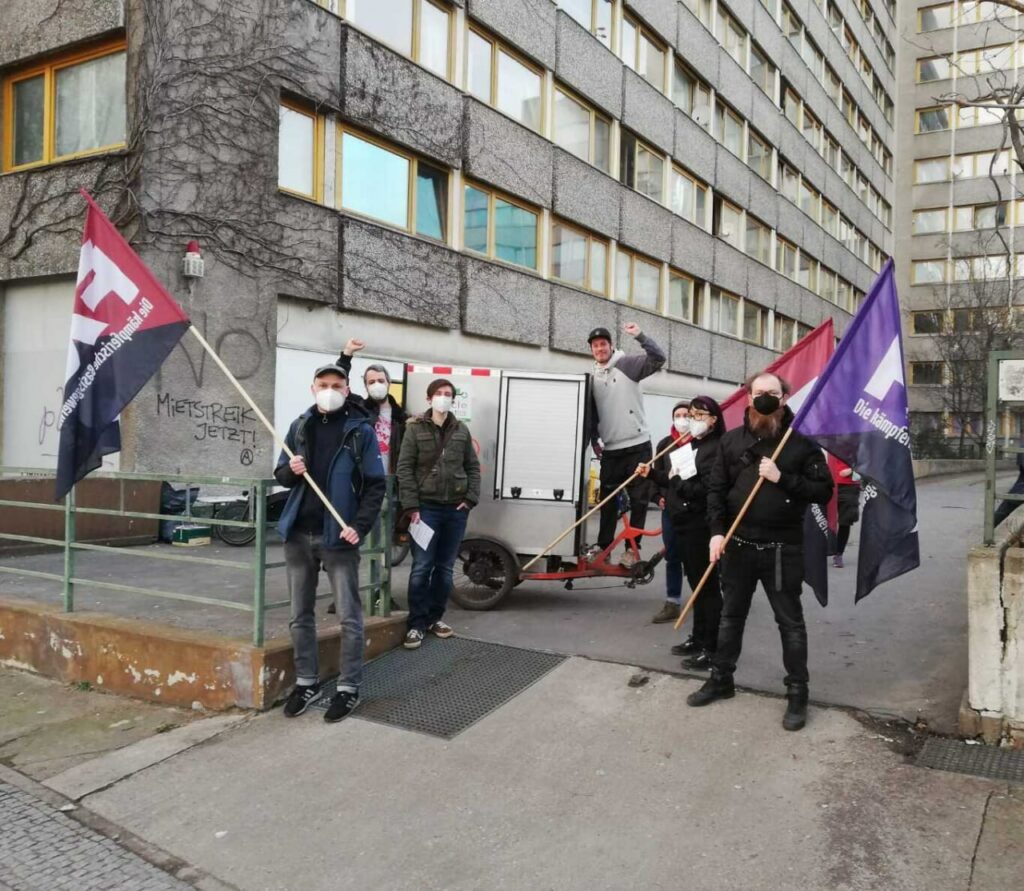 The rally lasted for an hour and a half, flyers were handed out, good coversation were made with the staff and laughs shared. It was the first action in support of the Cycle Logistics workers group but bigger and more frequent actions will happen unless the demands of the worker's group are acted upon.
The worker's group are asking for an open, transparent and collective process for dialogue with the owner of the company. Many issues have been raised in recent months but the biggest at the moment regards the attempted wage theft due to unjustifiable minus hours as well as the lack of transparency in how these calculations have been made. At the very least we ask Velogista at a minimum to follow the basic legal law in regards to this matter and to deal with this, with the workers as a group and not to target individual workers and push them into possibly detrimental personal arrangements.
As a grassroots trade union, we believe workers are stronger when they stand together. We stand up for adequately paid, safe and fair working conditions for everyone. Like all couriers in the city of Berlin and beyond, the staff at Cycle Logistics Gmbh face day to day hardships and work in all weather conditions whether it's the deepest darkest winter or the warmest days in Summer as well as working for the entirety of the pandemic. They deserve to be treated with dignity and respect and have their basic conditions met by their employer.
The FAU along with other grassroots unions all over the world has been helping couriers self organise and fight for what they deserve, the struggle with Cycle Logistics Gmbh is just one link in the chain in the struggle for all delivery workers for better working condititions.
We stand in solidarity with the Cycle logistics workers group and will continue to provide the support they need to fight for their rights as well as better working conditions in the future!
The riders united, can never be defeated!