Workers at Cycle Logistics GmbH have won a major victory when after a 6 month court process the labor court in Berlin overturned the illegal termination of an organizer/Works Council member.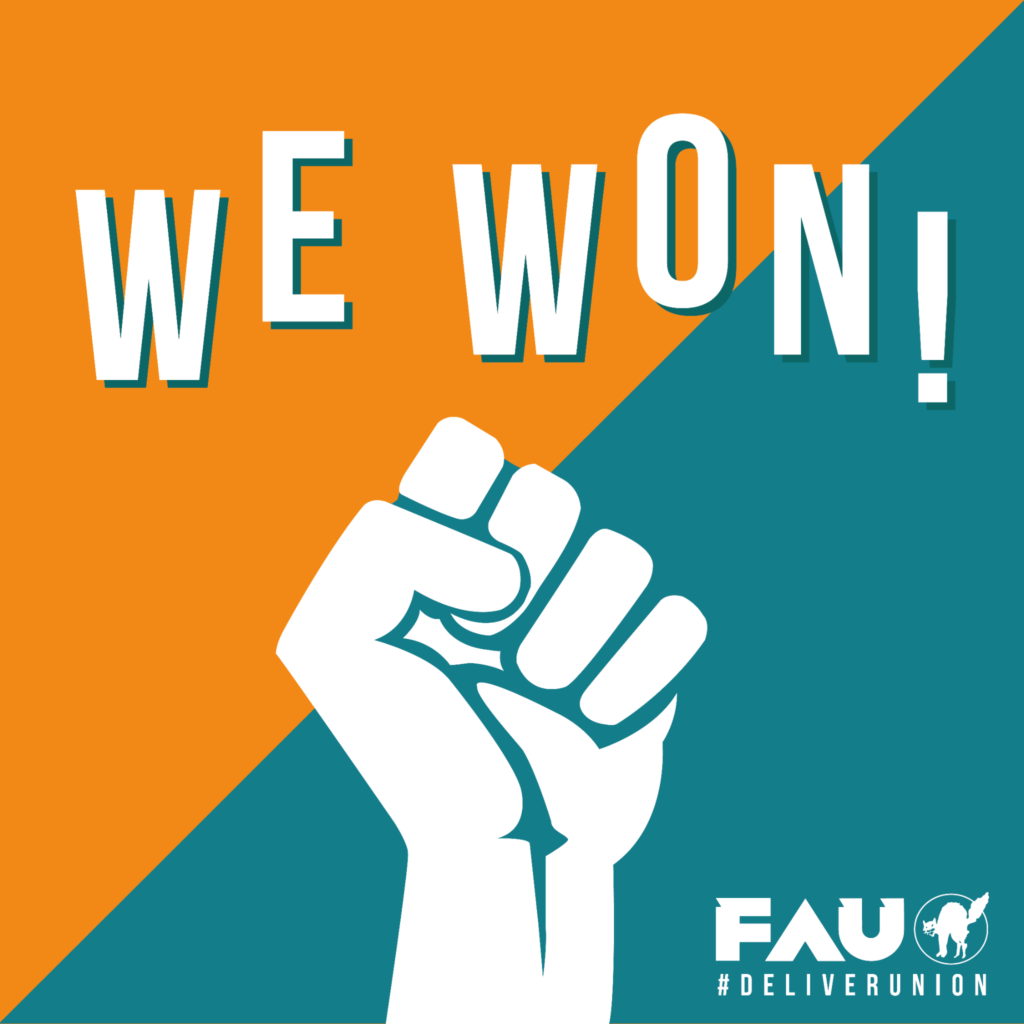 Workers at Cycle Logistics GmbH, also known as Velogista, have been fighting for better workplace conditions since at least 2020. Their demands included sanitation basics such as access to running water and a working toilet, as well as work days within the legal limit, and an end to payment iregularities. After management appeared unwilling to hear or address worker concerns, the workers decided to elect a Works Council. The workers group at Cycle Logistics GmbH began organizing this election process with the help of the FAU Berlin in Feburary of 2021. Coinciding with the election process Cycle Logistics Gmbh management attempted to terminate one of the initiators and Works Council candidates, under the pretense of "contract violations".
Following this, there were more attempts to disrupt or influence the Works Council election results, but ultimately these attempts failed and the election succeeded. Four of the candidates received the overwhelming majority of the votes from the workforce. These four included the worker which management attempted to fire presumably in response to the election, in what appears to be a clear instance of union busting.
Today, following a 6 month court process, the illegal termination has been thrown out and the Workers Council is now finally whole again. The Workers' fight for self determination remains undeterred.
"This termination was clearly not legal, I think the boss even knew that at the time he issued it", said the returning worker when asked about their return to to the workplace and council. "Unfortunately it seems management succeeded in temporarily disrupting our fight for better conditions. But thankfully my fellow workers, including those on the Council, have stood clearly against these disruptive efforts. I am grateful to them and look forward to getting back to working side by side. I see this as a clear example of how an attack on an individual worker was used to try to hurt the fight for better conditions for all. But we also see how persistence and workers standing by one another can win."
With at multiple other lawsuits against Cycle Logistics GmbH in various stages the fight for proper working conditions at Cycle Logistics CL GmbH has only just begun. Today's victory is a big step forward, and we look forward to seeing more of their actions in the workplace soon.
Press release from the Berlin Labour Court.
*
Kündigung bei Cycle Logistics GmbH gekippt!
Die Beschäftigten der Cycle Logistics GmbH haben einen wichtigen Sieg errungen: Nach einem sechsmonatigen Gerichtsverfahren hat das Arbeitsgericht Berlin gestern die rechtswidrige Kündigung eines Genossen aufgehoben.
Die Genoss*innen der Cycle Logistics GmbH, auch bekannt als Velogista, kämpfen seit mindestens 2020 für bessere Arbeitsbedingungen. Zu ihren Forderungen gehören sanitäre Grundlagen wie der Zugang zu fließendem Wasser und einer funktionierenden Toilette, Arbeitstage innerhalb der gesetzlichen Grenzen sowie ein Ende der Zahlungsunregelmäßigkeiten. Nachdem sich die Unternehmensleitung nicht bereit gezeigt hatte, die Anliegen der Arbeiter*innen anzuhören oder darauf einzugehen, beschlossen sie, einen Betriebsrat zu wählen. Die Betriebsgruppe der Cycle Logistics GmbH begann im Februar 2021, unterstützt von der FAU Berlin, damit, den Wahlprozess zu organisieren. Zeitgleich mit Beginn dieses Vorgangs versuchte die Geschäftsführung der Cycle Logistics GmbH, einen der Initiatoren und Betriebsratskandidaten unter dem Vorwand der "Vertragsverletzung" zu kündigen.

Im Laufe der Zeit erfolgten noch weitere Versuche, die Betriebsratswahl zu stören oder zu beeinflussen. Sie scheiterten jedoch, die Wahl wurde erfolgreich durchgeführt. Vier der Kandidaten erhielten die überwältigende Mehrheit der Stimmen aus der Belegschaft. Unter diesen vier befand sich auch der Arbeiter, den die Unternehmensleitung, möglicherweise als Reaktion auf die Wahl, zu entlassen versuchte – was ein klarer Fall von Gewerkschaftsfeindlichkeit wäre.

Gestern, nach einem sechsmonatigen Gerichtsverfahren, wurde die rechtswidrige Kündigung verworfen, und der Betriebsrat ist nun endlich wieder vollständig. Der Kampf der Arbeiter*innen für ihre Selbstbestimmung ist ungebrochen.
"Diese Kündigung war eindeutig nicht rechtens, ich glaube, der Chef wusste das sogar, als er sie aussprach", so der zurückkehrende Arbeiter auf Nachfrage. "Leider scheint es dem Management gelungen zu sein, unseren Kampf für bessere Bedingungen vorübergehend zu unterbrechen. Aber zum Glück haben sich meine Kolleg*innen, einschließlich derjenigen im Rat, klar gegen diese Störversuche gestellt. Ich bin ihnen dankbar und freue mich darauf, wieder Seite an Seite arbeiten zu können. Für mich ist dies ein deutliches Beispiel dafür, wie mit einem Angriff auf einen einzelnen Arbeiter versucht wurde, dem gesamten Kampf für bessere Bedingungen zu schaden. Aber wir sehen auch, wie Beharrlichkeit und das Zusammenstehen der Arbeiter*innen zu einem Sieg führen können."